Decoupled CMS: the case for decoupling your systems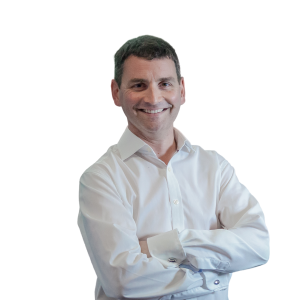 As brands compete for distracted eyeballs and declining ad revenue, the pressure is on to get differentiated content to consumers – when, where, and how they want it. Here we look at how decoupled CMS can help solve this challenge through a 'write once, publish anywhere' approach to content management. 
Decoupled is the future of content management
Consumers are dictating how, when, where, and on what terms they watch, read, hear, and experience content. In this 'post-channel' world, where almost every screen, household appliance, and more is becoming a customer touchpoint in its own right, publishers must think in terms of omnichannel, joined-up experiences, rather than focusing on a select few channels.
But many content owners and media organisations are still struggling with a multi-channel publishing strategy, let alone the task of delivering holistic user experiences across any and every touchpoint. Publishers need to meet consumers where they're looking for them, but legacy systems and processes are jeopardising customer experiences and making it impossible to seamlessly deliver content to a growing number of touchpoints. 
As a result, these organisations are often slow to pivot in line with changing customer demands, and editorial teams are spending much of their time manually repurposing content for different channels. 
Thankfully, decoupled content management solutions (CMSes) are proving to be an effective way of navigating the complex task of delivering real-time content to a growing number of touchpoints. 
Let's take a look at how this works.
How a decoupled CMS works 
In traditional content management, a content management solution (CMS) combines content with information about how it should be presented on a device or channel, making it hard to quickly repurpose content for a growing number of channels. 
Decoupled CMS changes things by liberating content from its presentation and freeing up editorial teams to do what they do best: creating differentiated content.
Content owners can create content once, then have it pushed into an environment where it can be published anywhere, in the correct format for the destination. Content is stored as clean, structured data, so that content-consuming devices can access and interpret only the information they need to deliver content in the right context.
With a decoupled CMS, content is managed separately and is frontend-agnostic, but has frontend delivery tools if you want to use them. The difference is that the backend and frontend are not coupled to each other through a database like with a traditional CMS. Instead, the frontend and backend communicate to each other through calls to an API.

Coredna
By equipping publishers to publish real-time content in the right context to a seemingly endless number of devices, decoupled CMS is surely where the future of content management and delivery is headed.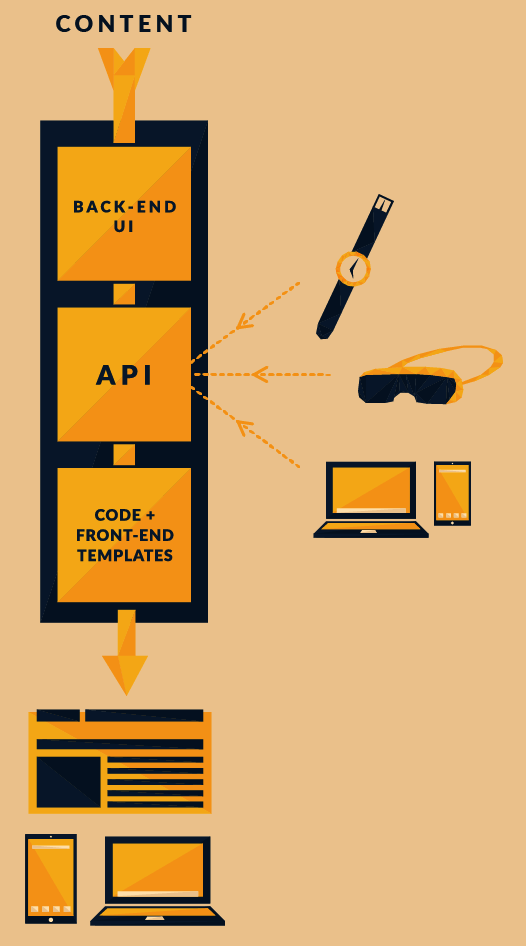 An illustration of a decoupled CMS, courtesy of Coredna
The case for decoupling your systems
In order to share content at scale across an ever-growing array of touchpoints and platforms, brands need to free their content from siloed systems. As a result, many are moving their content management away from traditional, database systems, towards decoupled, API-driven systems.
The Economist is a great example of the benefits of this approach. Using structured data, the publication can seamlessly customise content for individual platforms, without editorial teams having to sacrifice their time on content presentation. From the same core content, The Economist can now reach very different endpoints, while an application programming interface (API) layer in the decoupled CMS takes responsibility for making sure content is optimised for the right design and presentation to suit each channel.
With a modular, microservices-based architecture, it's far easier to build flexibility into digital products, to make quick changes, and to scale individual services as your business evolves.

Richard Jones, Inviqa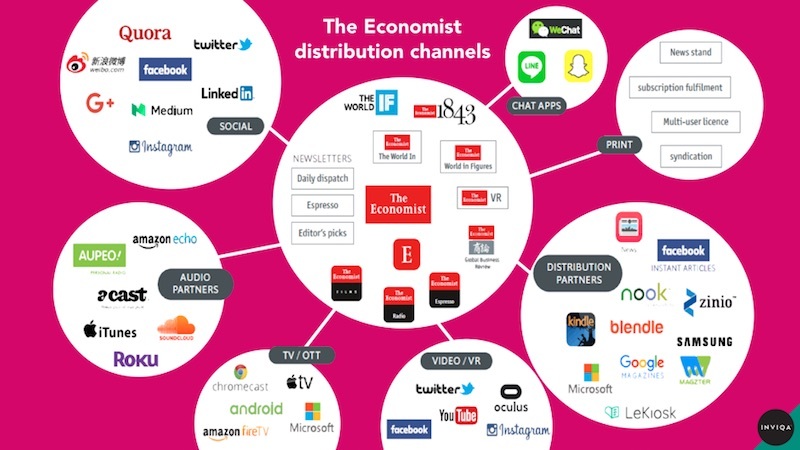 The Economist uses decoupled systems to react quickly to new opportunities to engage audiences
Readying your content for the future
The ability to orchestrate customer experiences using content, user data, decisioning systems, analytics, and more will be critical to every brand's success in the future. And decoupled CMS is the natural next step as brands navigate the complexity of the content distribution landscape.