Digital accessibility challenges (and how to solve them)
There's a clear business case for designing accessible digital products. And with compelling financial, legal, moral, and usability benefits, digital accessibility should be on every brand's radar. This report explores the state of accessibility and how to tackle common challenges.
What is digital accessibility?
Digital accessibility is about making sure that your website, app, or other digital service is easy for everyone to use. That includes the 1 in 5 people in the UK who experience disability and those with permanent, temporary, or situational impairments. 
Check out our article 'Why is accessibility important?' to learn more about the tangible benefits of inclusive digital products.
Before you dive into this report, you might want to check out this video on the business case for accessibility, our primer on designing for accessibility, or this roundtable conversation on how to design for disability.
About this digital accessibility report
Digital products and services are failing to meet the needs of the more than 1 in 5 UK customers with digital access requirements, and less than 1% of website homepages meet basic web accessibility standards.
To help understand why this is the case, we spoke with brands across a range of industries to:
identify digital accessibility blockers
explore how organisations can approach these blockers
help more organisations progress towards digital accessibility
We surveyed more than 100 UK professionals involved in digital product design and development for our 'Digital accessibility: great CX for all' report. The online multiple-choice survey ran between January and February 2020.
Download PDF report       Download infographic
What's the current state of digital accessibility?
WCAG compliance not met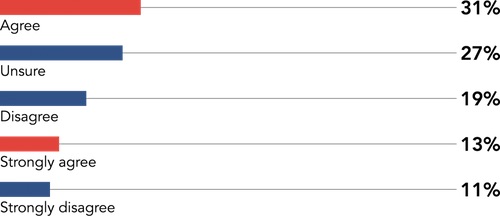 Just 4% of our survey respondents strongly agree that their digital products currently meet WCAG or equivalent accessibility guidelines. The good news? Organisations seem to recognise the need for technical compliance and are taking action. 44% agree or strongly agree that they will meet WCAG 2.0 or 2.1 level AA compliance within the next 12 months.
Usability is top driver for digital accessibility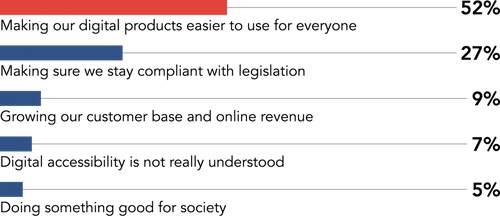 The universal usability benefits of accessibility are the biggest driver (52%) for adoption, followed by the legal reasons (27%).
That said, the majority of our respondents were digital design professionals. Their understanding of the usability benefits of digital accessibility might not be representative of the wider businesses. In fact, 7% say that their organisation does not understand accessibility, or the business case for digital inclusion.
Most companies have started their accessibility journey
77% of our survey respondents have started their accessibility journey.
What's concerning is that 75% of respondents say their organisation has not commissioned an external accessibility audit with an accessibility specialist.
Online and internal web accessibility audits provide a great starting point for addressing accessibility quick wins. But collaborating with an accessibility specialist is the most effective way to achieve a prioritised roadmap of recommendations and improvements.
More than a third (35%) have trained teams on digital accessibility.
48% have made changes to digital products to improve compliance with accessibility guidelines.
Design teams are driving change. 40% of respondents say that they've created reusable design components with accessibility in mind, even where organisations have not invested in preliminary measures such as accessibility audits.
There's still a long way to go
75% are yet to commission an external accessibility audit with a specialist.
Less than 1% of website home pages meet basic web accessibility standards (WebAim Million).
65% of organisations are yet to do any accessibility testing with customers with access needs, which is the only way to ensure true accessibility. But this likely reflects the fact that technical compliance typically proceeds user testing and is the focus of initial accessibility initiatives.
1 in 5 people with digital access needs say that they are unable to complete a task online 'Very often' or 'Quite often' (The Big Hack Survey by Scope, March 2020).
Digital accessibility challenges
Poor education and awareness
85% of our survey participants agree or strongly agree that businesses lose out when they don't cater to users with digital access needs. Despite this, there's a clear need to improve awareness and understanding of these needs.
More than a third of respondents (34%) don't know whether a WCAG-compliant website is a fully accessible website. In reality, WCAG compliance is no guarantee of true accessibility. You need to test with real users.
73% were unable to identify the portion of the UK population with a disability or impairment (22%). And 81% were unable to identify the consumer spending power of UK disabled people, which is worth £274 billion (according to charity Scope's analysis of the ONS figures for 2017 to 2018).
The largest education and awareness challenge relates to educating upwards and horizontally across an organisation.
While awareness amongst our design-orientated data sample is good, their comments show the need for knowledge about the benefits of inclusive design to filter throughout the whole organisation.
Here are comments from some of our survey participants:
'As a developer, I often have issues convincing people of the importance of accessibility and we are often seen as just being difficult'. 
'Within the Digital team, we all understand its importance and work to incorporate accessibility considerations into everything, but the wider business isn't on the same page yet'. 
'Accessibility is still often seen as a niche requirement. The insight isn't there to design the right things well from the outset, or that a better user experience benefits all our users'.  
Lack of capability and governance
Our findings show that a common barrier to advancing digital accessibility is the lack of clear ownership, structure, and governance.
Only 31% agree or strongly agree that digital accessibility is seen as everyone's responsibility within their organisations.
Only 27% agree or strongly agree that digital accessibility has clear ownership within the business.
Our respondents nodded towards structural barriers that prevent them from taking a more structured approach to accessibility. For example, resource limitations, and the need to balance accessibility with other organisational requirements.
They also called out internal deficit in skills and capabilities, and expressed concern that accessibility was seen solely as a single individual's remit.
Accessibility as an afterthought
Our findings indicate that accessibility is not being considered from the outset of the digital product lifecycle:
Only 31% of organisations consider accessibility when researching customers' needs.
Only 19% of consider accessibility when deciding which digital products to build.
Accessibility efforts are seemingly being driven by design and development teams, with 50% of organisations considering accessibility at the design stage, and 54% doing so at the technical build stage.
Here are comments from some of our survey participants:
'We feel very early on in our accessibility journey, with so much more to do and no clear strategy or owner for it'.  
'We have various digital assets with different product owners, and some with no clear product owner. There was no one person leading on accessibility until the new public sector regulations'.  
'The continuation of accessibility has been overlooked. There is no clear senior management involvement...and people leaving the organisation means we have lost the ability to address accessibility'.  
'There isn't enough emphasis on the importance of accessibility for those managing third party vendors to enforce accessibility standards'.  
'Accessibility implementation works best when all parties are involved and make an effort from the beginning of a project'. 
How to overcome digital accessibility blockers
Our research suggests that accessibility awareness and understanding tends to reside within design teams.
As such, empowering design and development teams to share knowledge and advocate accessibility across the organisation is key to adoption. Even though accessibility happens as a group effort, and requires senior buy-in.
As Jonathan Lazar, Professor of Computer and Information Science at Towson University, puts it: 'because they're already going out there, informing people about usability and user-centred design, user experience professionals are in a great position to advocate accessibility'.
Empower design teams to become champion accessibility
Here are comments from some of our survey participants:
Our goal is to change things and educate the wider organisation about what accessibility actually means, so people are more engaged from the outset of a project. 
I've been trying to educate the teams a little more about how accessibility is more than just physical disabilities, and that there are so many other factors where designing for accessibility is a benefit.  
We are pulling together an inclusive design strategy, however there is no central team that is responsible for this and we, as the UX team, are making it our priority.  
Take iterative action
The below table takes the key barriers identified in our research and distills them into key user needs and suggested next steps.
User story / need
Next steps

We need to understand accessibility as a concept
We need to convince others of the importance of accessibility

Accessibility training of your technical and non-technical staff is an effective way to improve understanding of accessibility guidelines and standards, and the diversity of access needs. It's key for helping different areas of the business to understand the need for organisation-wide collaboration.
Empower design and development teams to drive learning programmes. Promote knowledge-sharing through the likes of Slack communities, lunch-and-learns, and workshops.

Invite key stakeholders to observe accessibility testing. Watching real users with digital access needs using your products is one of the best ways to gain internal buy-in

We need to confirm whether a digital product is accessible
We need to understand how and where to make a digital product accessible

An accessibility audit provides an ideal means of understanding what you need to do to meet technical compliance. Online tools identify quick wins but don't provide the full picture, so be sure to collaborate with an experienced specialist.
Remedial code work is required to deliver on your audit findings. Addressing a small number of the most impactful issues can improve your baseline dramatically

We need more resource for accessibility 

Develop a business case with supporting evidence and case studies.

We need to ensure accessibility processes are shared and enshrined

Review and evolve design principles and assets. Adapt design processes and promote their successes.
Make accessibility a part of technology procurement guidelines. Only work with technology solutions and partners who meet your accessibility criteria.

We need to establish ownership

Appoint a product owner: accessibility is everyone's responsibility, but requires ownership. Your product owner, as a vital bridge role between strategy and digital product teams, is in a prime position to take accountability for accessibility. Make accessibility a core responsibility within the role, with supporting KPIs aligned to business goals.

We need to progress from compliance to true accessibility

Accessibility testing ensures usability once you've worked towards technical compliance. Unless you've tested your digital product with customers with real accessibility needs, you can't guarantee it's accessible. Focus on the methods that provide the required information to actually impact the design and improve accessibility.
The real driver for accessibility here is that we just want to get it right. And deliver the best experience we can, to all our customers alike.
How to achieve great CX for all
Technical compliance forms the basis of most organisations' accessibility efforts today, with a focus on meeting standards, guidelines, and legislation.
This is a helpful starting point. But accessibility needs to be viewed through a human lens, rather than a technical one. Likewise, it can't be viewed as a one-off project. Accessibility is an ongoing effort and is about continually improving the customer experience.
By embedding inclusive design practices and processes, and establishing a culture of digital inclusion that centres on open dialogue and practical action, organisations can achieve better products and better experiences for all their customers alike.
Really informing people and making them aware is what I'd say is the biggest challenge to accessibility.
---
Digital accessibility success stories
Accessibility delivers conversion boost for SSE Energy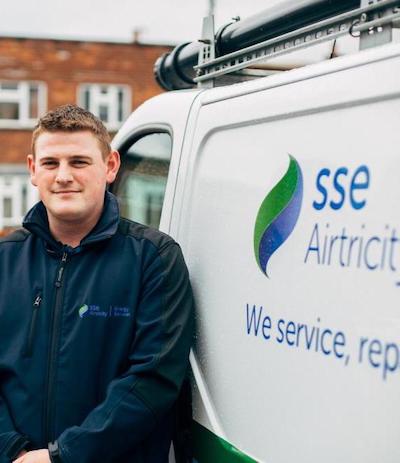 With an ageing customer base, SSE Energy is focusing on accessibility – and reaping the rewards of inclusive design.
To date, we've helped the energy company complete:
Accessibility training and stakeholder education
Accessibility audit
Remedial code to meet technical compliance
Redesign and rebuild of core acquisition journeys to improve usability and accessibility
Development of new design principles, design patterns, and style guide to support inclusive design
Accessibility testing with real customers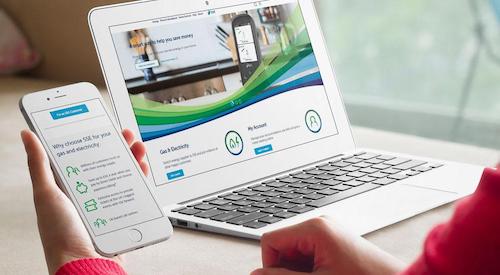 This going focus on accessibility and usability has delivered tangible wins for the business, including:
A 200% conversion rise for the phone and broadband online sign-up process
A 79% conversion rise for the boilers and heating sign-up process
A 61% conversion rise for the energy sign-up process
Accessibility improves usability for NHS platforms
Before a major overhaul in 2016, the NHS Digital websites, spanning more than 400 services, were difficult to use and navigate. The new site launched with a focus on: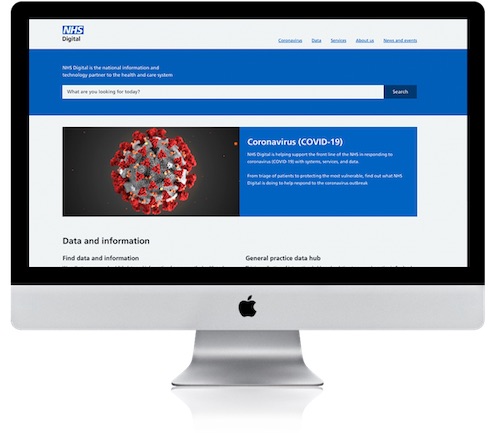 Meeting WCAG guidelines
clearer written content
simpler interface
reduction in use of PDFs
removal of banner ads
The launch of the new website reduced the time users needed to complete tasks or find the information they needed. Pages with AAA accessibility ratings performed particularly well, with daily users increasing from 15,000 to 26,000, and with significant reductions in average time spent on page.
Tesco boosts online sales with RNIB collaboration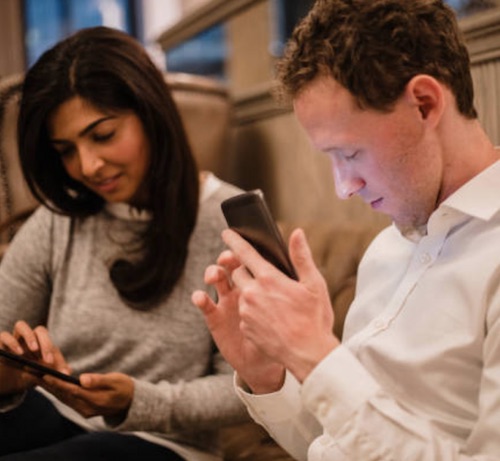 Tesco teamed up with the RNIB to make its online grocery service more accessible to blind customers.
The new website was designed and delivered with accessibility in mind, and user tested with 70+ blind and partially-sighted shoppers.
Tesco discovered that customers without visual impairments found the new interface easier to use, and secured the following results:
Revenue from online sales increased to £13 million annually
352% year-on-year online sales growth
---
Accessibility consulting at Inviqa
Good things come to those who design inclusively. Achieve better outcomes for you and your customers with the help of our experienced accessibility consultants.
Some more accessibility reading ...