Everything you need to know about the Shopware ecommerce platform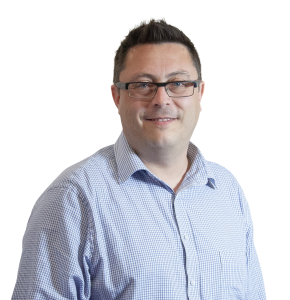 Shopware, a leading ecommerce platform in Germany, has its sights on the UK market where it's providing a compelling alternative to more established ecommerce players. With a growing number of UK-based merchants already on its books, from L'Oréal to Euronics, the platform's European expansion is well underway.
What's Shopware and why should I consider it?
Shopware is a feature-rich, developer-friendly, PHP-based ecommerce application established more than 18 years ago in Germany. 
With more than 80,000 deployed instances and a rich partner network it's a highly popular, well-established ecommerce solution in the DACH region and surrounding territories, and it's also used by many UK-based merchants.
Shopware promotes openness and accessibility which is reflected in its business culture and people. Since it's 100% owned by the founders, with no private equity or external funding involved, Shopware is able to define and execute its strategic agenda unhindered by the commercial pressures facing many other ecommerce vendors.
Behind the thriving ecommerce platform is a vibrant community of implementation partners, developers, third-party service providers, and enthusiastic individuals who have each contributed to the rich Shopware ecosystem. 
The application is open source, and with a publically-available product roadmap Shopware actively encourages contributions, input, and feedback from clients and the community to help drive and refine the product.
Shopware's modular architecture enables businesses to launch quickly, and the scalable, fully-customisable platform gives businesses significant flexibility when it comes to adapting the software to meet specific business requirements. 
Who is Shopware aimed at?
The product itself is available in a number of variations designed to support businesses at different stages of their progression, from start-ups to complex, multi-territory organisations.
At the high end of the range, the Enterprise version (Enterprise version 5.5 at the time of writing) is for (no surprises) the enterprise client, offering a full suite of rich features, functionality, and diamond-level support. The roster of clients on Enterprise include Euronics (which has more than 450 storefronts), Borussia Dortmund Football Club, Philips, L'Oreal, Urban Decay, Mars, and Overstock, to name a few.

A snapshop of brands using the Shopware ecommerce platform
Other editions of the software are also available, including the free Shopware Community version, Professional, and Professional Plus, each offering progressively enhanced levels of functionality.
What are its top features?
Shopware offers many comprehensive features that other platforms would deliver via integration and use of separate, specialist solutions for specific requirements – rich content presentation, for example. 
Now I'm not going to get into the debate here about what the scope of an ecommerce platform should be (i.e. a single system that offers everything vs. an integrated landscape of separate, specialist solutions). 
That's a conversation for another blog post (and isn't Shopware-specific), but I do think it's fair to say that Shopware offers a broader scope than many of its competitors in terms of native functionality. If that's a direction of travel that's appealing to you, Shopware's approach is likely to be very attractive to you.
Here are some of the highlights of the platform's key features:
Intuitive and extremely rich content management capability: Shopware's CMS (called 'Shopping Worlds') will be a huge draw for many retailers as it allows admin users to create highly flexible content pages without technical support.
Drag-drop design layouts: complex components such as products, banners, content and product blocks, rich media, and more can be drag-dropped to create highly customised layouts.
Comprehensive multi-store, multi-territory ecommerce capabilities.
Rich and flexible product and catalogue management tools.
Excellent search, merchandising, and marketing features (such as loyalty and affiliate programs, dropped basket recovery).
Multi-warehouse support as standard.
High levels of scalability and performance, with in-built developer tooling to help facilitate scaling.
Excellent platform and technical support from Shopware as part of the ongoing support contract.
Integrated ERP solution (Pickware).
Dealer integration module that allows merchants to create and manage storefronts for resellers and drop-shippers – a compelling feature for many businesses with distributors or third-party sellers.
A significant B2B suite is available (albeit for an additional licence cost) to manage the typical B2B commerce requirements, including cart to quote, multiple pricing lists, tiered pricing, admin roles, responsibilities, workflows, and much more. 
One additional aspect that's attractive to many merchants is that Shopware offers a free data migration tool to facilitate transition into Shopware from many of the other popular platforms (including Magento, Prestashop, OXID, VEYTON, Gambio, xtcModified, and xt:Commerce).
Is Shopware suitable for my business?
Since the platform has a more fully-rounded product offering natively, compared to many alternative solutions, Shopware appears to have a more generic appeal across a wider range of market verticals, which is reflected in the company's diverse client roster.
As with any ecommerce business or project, the decision as to whether Shopware is the right fit for you is subjective and requires a clear understanding of the business goals. That said, if your business values one or more of the below attributes, Shopware would absolutely be worth reviewing:
A high level of admin control and autonomy in creating and publishing rich, interactive product and related content (especially for businesses with an engaging proposition or brand story to tell).
Open, flexible, and modular. Shopware is ideal for merchants that want to implement their own technical roadmap (alongside the native roadmap).
Preference for a self-hosted solution (as opposed to a SaaS option).
A requirement for B2B or dealer distribution type functionality.
Proper admin and technical support. This is something we've heard merchants talk about in glowing terms, and certainly seems to set Shopware aside from its competitors. 
Very cost-effective licensing and support models, with no revenue share or volume based pricing.
What's the licensing model?
The cost of Shopware vs. its main rivals is highly competitive, and is not linked to revenue or sales volumes, something that merchants often say feels like a 'penalty charge' for success.
Shopware favours a one-off software purchase and an on-going monthly support fee that gives the merchant access to software upgrades and security patches, as well as admin user training and technical support.
The initial fee will vary based on whether additional modules (namely the B2B and / or dealer integration are required). For Enterprise, it is price on application. 
As with most open source software the community edition is free, but comes with a reduced feature set and no support or warranty from the vendor, but is an effective 'sandbox' for retailers looking to experiment before investing.
For all editions except Enterprise, support is optional (but highly recommended in my view). All Enterprise purchases must sign up to the premium-level Diamond support.
For the features available, and the quality of support delivered, I would say that the cost is extremely competitive, and would be another compelling reason to consider Shopware in the face of other, more established ecommerce options.
What are the platform's limitations?
This is a tricky question because the product itself is very comprehensive and attractively priced, the support is excellent, and there's a large community of third-party services, integrations, and extensions (currently 3,500+) available to enhance any store. 
One aspect that's perhaps not quite so developed is the expertise pool for Shopware in the UK, which is not as mature as it might be. This is more a consideration for retail businesses looking to build their own internal technical teams to support the product, however it's a situation that will surely change and develop as the platform gains more traction here. 
Shopware completely exceeded our expectations for a modern, modular, and scalable online shop solution.

Andreas Unger, head of ecommerce at STABILO
And for those other retailers who would be looking for a partner to handle the build and implementation, the good news is that there's a small, high-quality pool of UK partners available.
One other thing to note is the availability of excellent technical training materials for Shopware and the low technical barriers to entry.
Supporting Shopware in the UK
As a certified enterprise partner, we're here to help you meet your business goals with Shopware. 
We deliver outstanding results across a range of key areas including: ecommerce consulting, Shopware implementation, ecommerce development, and more.
Drop us a line today to discuss your goals and challenges with an Inviqa consultant.