China ecommerce: preparing your site for Chinese shoppers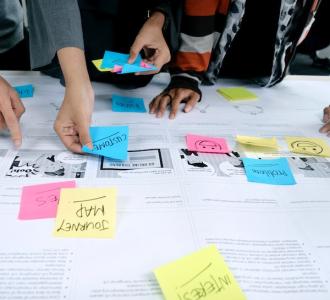 With 60% of Chinese consumers looking to shop more from overseas retailers, China is a huge ecommerce opportunity for UK retailers. But 80% of retailers say their limited online capabilities make them unfit to succeed in the country. Here I explore how to succeed with cross-border ecommerce in a market ripe with opportunity.
Why online retailers should cater to Chinese shoppers
With an estimated 125 million Chinese shoppers purchasing via cross-border commerce in 2017, the opportunity to expand to a new customer base has never been so appealing or potentially lucrative.
The Chinese cross-border market is worth more than £88m and research suggests that the average spend currently exceeds £600 per year.
The annual Singles' Day (November 11) is now the world's largest online shopping event, with retail giant Alibaba reporting $25.3 billion in total sales during the event, and with around 30% of purchases coming from international brands and retailers.
The last few years have seen significant rises in the number of Chinese customers looking to purchase products from overseas, and UK brands are one of the key destinations of choice (after Japan, South Korea, and the US) for shoppers looking to exploit favourable exchange rates. 
It's not just financial incentives that drive Chinese customers to UK brands, however; product authenticity is a key concern for Chinese customers and the UK is deemed to be a reputable marketplace where high-quality products can be purchased, especially from heritage brands not available directly in China.
So, how do you tackle China? 
Key considerations for your China retail strategy
You'll first need to consider the formalities that need to be addressed when entering any new market such as whether can you legally sell your product and import/tax regulations that apply to you. Ask yourself whether there is evidence of demand for your product, whether you can identify your customers and what motivates them, and how you will handle product distribution, returns, and so on. 
Customer loyalty is the reward for businesses who manage to provide a strong proposition, combined with a high-quality customer experience, but ensuring Chinese customers convert is even more challenging than in the UK – after all, they may not have heard of your site before (for example, if you're a reseller who happens to stock a product they desire) – and so it all comes down to quickly establishing a level of trust.
One simple method is to exploit the trust that comes with a well-established marketplace such as JingDong or Tmall. Tmall Global, for example, is home to leading UK brands such as Holland and Barrett, Whittard of Chelsea, The Cambridge Satchel Company, and House of Fraser. Whilst some notable names have exited Tmall recently, marketplaces still provide a fast route to showcasing products to a Chinese audience – in a market where 86% of shoppers shop using marketplace sites (compared with 69% in the UK).
Familiarity and an established customer base are two key advantages with marketplaces, but this approach can result in high levels of competition, significant upfront and ongoing costs, and a loss of detailed customer insight.
For those who want more control over their sales channel, providing a website tailored to Chinese customers is still the obvious route. However, what key strategies should you look to put in place when trying to attract Chinese customers?
The rules of engagement
Simply put, the rules of engagement in China are different. Even a well-established brand will need to take the following into account when looking to attract Chinese shoppers to their sites:
Don't rely on Google. Despite Google's continued efforts to break into China (Google recently launched a game on China's favoured social media platform, WeChat, and only last month invested $550 dollars in marketplace behemoth JD.com), its major services are still blocked, leaving Baidu to dominate China's search engine market. 
Mobile is a must. Whilst UK shoppers still favour using desktops to complete their purchase, mobile still dominates in China, with a massive 80% of customers using smartphones to buy online. Broadband has relatively low availability in China, especially in rural areas, and so has paved the way for China to establish the world's largest 4G network to enable maximum mobile coverage. According to the Chinese Ministry of Industry and Information Technology, there are now 1.1bn 4G mobile customers, and with plans to add another 450,000 4G base stations this year, improvements to signal coverage in railways, buildings, and even lifts will continue to ensure mobile's dominance. For these reasons, anything other than a truly mobile-orientated approach for attracting Chinese customers simply is not a worthwhile investment.
Social engagement is big news. With more than 900m monthly active users, WeChat (or 'Weixin' in China) offers messaging, shopping, and payments, and is a route to Chinese consumers that retailers ignore at their peril. Multiple retailers are already using the social app to sell to consumers, and Farfetch UK recently announced its purchase of a Chinese digital marketing agency to help sell luxury brands via the platform. 
The power of influencers. China's social Influencers don't just push brands; they create their own brands. Recommendations from trusted sources are key for Chinese customers, and while reviews and testimonials from peer groups are key, respected social influencers and KOLs (key opinion leaders) are able to send revenues sky high. Take 'Mr Bags', for example, (real name: Tao Liang) who has more than 3.5m followers on social media site Weibo and more than 850k on WeChat. This reach has enabled him to create a brand with immense influence, recently helping luxury goods brand Tod's sell almost $500k worth of handbags in just six minutes.
A question of trust
Gaining the trust of your customers is essential in any market, but when a key reason for Chinese shoppers to purchase from UK sites is due to quality of product and authenticity, it's critical to install high levels of confidence in them from the moment they arrive on your site. 
Word of mouth still accounts for a high level of customer acquisition in China, so ensuring your site is trustworthy enough to 'recommend to a friend' is essential for building up your visitors.
Whilst Chinese shoppers will engage with English-language sites, those that also offer native language options see higher conversion. Recent research revealed that 38% of Chinese shoppers would be deterred from shopping on a UK site if it wasn't translated.
Failure to providing clear pricing without hidden charges will almost certainly prevent conversion and repeat custom; 35% of Chinese customers fear hidden costs when purchasing from UK sites.
Clearly providing a familiar means of payment, and providing the option of paying in local currency, are significant considerations; both will reduce the likelihood that customers will abandon your site for an alternative option.
There and back again
With such a physical distance between the UK and China, it's no surprise that Chinese customers are concerned with a brand's proposition when it comes to delivery and returns. The usual consumer concerns apply here, but be sure to keep the following in mind:  
Chinese customers are highly likely to be deterred by hidden or costly delivery charges and will actively seek out sites that offer free delivery. Keep this in mind when setting expectations around international delivery since Chinese customers cite this as a key reason for abandoning the checkout process. In fact, two thirds of customers expect delivery to be free with no minimum spend. 
Expectations are equally high when it comes to returning product; data suggests that over the last two years, more consumers have come to expect free returns. Whilst this isn't always commercially viable (especially for international delivery), advertising a simple and clear returns policy is critical in order to ensure attract custom.
Speed isn't everything, with Chinese consumers having realistic expectations when it comes to delivery times (and with more than 72% expecting six days or more for UK goods to be delivered). That said, setting expectations is essential; delivery times should be clearly highlighted, and offering tracking is a key way to instill confidence that purchases will arrive safely.
'Something for everyone' is the key to winning over customers when it comes to delivery. Providing multiple options to allow greater freedom of choice will give the highest chance of repeat custom; if you can't offer free delivery, be sure to check out your competition and establish a 'best value for money' approach if possible.
Wrapping up
Despite high-profile exits like Marks & Spencer and Asos.com, success in China is possible providing that you understand the market, identify sufficient demand for your product, and meet the needs of China's consumer base. 
Resellers should first question why a China-based customer would choose to purchase a product from them if it's readily available from local sources. Likewise, those with products that have a local, Chinese (and potentially cheaper) alternative should question whether demand will be sufficient to justify investment. 
But if the demand is there, the market offers a huge opportunity for retailers looking to expand. As China's customer base continues to demand high-quality products from the west, retailers can reap the rewards by adapting to the demands of China's customers, ensuring that trust is built quickly, and by removing their specific barriers to purchase.
Related reading