User experience design process for your digital products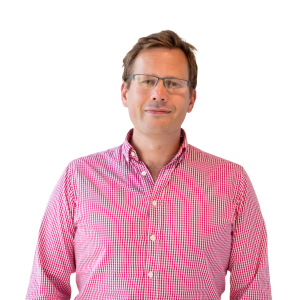 Keeping user experience (UX) in mind is key to developing digital products that delight your users. And as organisations strive to become truly customer-centric, many are investing big money in UX as the foundations for better products and services.
But the user experience design process can take many shapes and forms, and there's no one-size-fits-all approach that suits every team, project, and budget. In this article I'll help you identify the best route for your own business as you embark on a digital product build, and explain why UX needn't blow your budget or timelines.
An introduction to user experience design process
Effective UX design starts with user needs and goals. Think about a time when you used a digital product or service that 'just worked'; it was delightfully easy to find what you were looking for, or do what you were setting out to do, and the journey to that end point was actually enjoyable.
This is the essence of good UX design; it's ultimately about understanding what users want, why, and how they feel while engaging with your product or service. And this all starts with knowing your users, developing detailed personas based on real customer insight, and identifying the needs, feelings, and behaviours of those individuals.
 
An effective UX design process also minimises risk by testing assumptions and basing product development on validation of the key performance indicators (KPIs) against user needs. 
At the Discovery stage, UX design activities that work well include the likes of:
In-depth user research: a programme of insightful, qualitative and quantitative research into your target customers tailored to your aspirations and available resources
Usability testing: one-to-one research to understand how end users actually interact with your digital touchpoints
Web analytics review: a review of existing analytics data for your website or digital products to gain a better understanding of existing performance and uncover potential pain points
When it comes to communicating your research findings, perhaps the best-known method is the development of personas, which are user archetypes used to document and share user needs and behaviours to build empathy. These help you document your user goals, needs, and behaviours which directly feed into the functionality and design wireframes you'll create.
When you understand the process a customer goes through to interact with your business, you can illustrate it as:  
Scenarios & storyboards: this method uses words and/or pictures to bring to life the way a user interacts with a system
User journeys & workflows: a more process-oriented way to document the way a user interacts with a system
Once the Discovery or investigation phase has helped you to understand your users ahead of any design work, it's then important to ensure the structural and design elements are optimised around your customers' behaviours and needs:
The methodologies and approaches you adopt in your user experience design process will be dictated by your unique circumstances; things like how much insight you already have into your user base, your organisation's time pressures, budget, and other resources. 
That said, using a blended approach that, for example, combines both qualitative and quantitative user research lays the most robust foundations for your digital product, and ensures the best outcomes.
As ideal as this sounds, all too often the tech and development requirements dictate to what extent this blended approach can be successful. Time constraints around the delivery of key minimum viable product (MVP) features can vary from project to project based on platform flexibility and, at times, development resource. On occasions such as this it's key that your UX engages regularly with the business analysts of the project to ensure you can fully understand the requirements and therefore collaborate effectively with the development team in delivering those via the best technical solution. 
Common constraints on UX design
We've touched on some proven and effective tactics that contribute to an effective and well-considered User experience design process.
For just one great example of the benefits of UX design, look no further than energy company SSE which uses usability testing as a cost-efficient way to de-risk its projects and cut spend by better understanding its customers. It's an approach that's seen the energy company grow conversion by 200%.
Of course we're often challenged by our clients to do things faster, and they're right, because they often race real-life time constraints. Black Friday, for example, won't move for a retailer under pressure.
Time is the one factor you can't avoid, and it's a common reason why some organisations make compromises or take shortcuts in the user experience design process in order to reach deadlines.
There are some things we can speed up (and some that we can't). When we're challenged to work faster, we'll use our experience to come up with a solution we think is good enough to go live.
We'll also highlight where we've made assumptions and where there are opportunities for future research and optimisation. Because of course user experience design doesn't stop once the product is live; it's essential to use continuous improvement stay one step ahead of the competition.
Where a more fast-tracked approach to UX design is required, these are the principles I find most helpful:
Key considerations for a fast-track user experience design process
What user insight do you already have? Organisations often understand their customers and their competitors' customers better than they realise. A little scratching of the surface via a facilitated workshop often reveals that 80% of your target audience can be catered for with 20% of the core functionality uncovered during the initial estimation phase for development. This allows you to focus on delivering functionality in the most user-friendly way possible, accelerating the move towards an MVP (minimum viable product) release for live testing. Consider the data you already have, its age, quality, and quantity, and how you can mine it for insights without having to commission extensive amounts of new user research.
What's your understanding of the platform landscape? In an exploding technology market, new, cloud-based platforms such as Shopify Plus and BigCommerce are allowing businesses to set-up and take products to market easier and faster. Yes, they aren't always as powerful or customisable as other platforms, but where time, budget, and developer resources are constrained, they can be a great way to invest more in UX design than development, or to test a hypothesis and start prototyping.
Who is setting the market trends? Not every organisation can or should innovate in every part of their value chain. Look for proven solutions in the more commoditised parts of your business, so you can invest more time and effort in what will truly differentiate you. Digital products and services from the likes of AirBnB and Google all use a clean and simple interface and often borrow from each other, from swipes and physical gestures, to the stylised interactions of forms and overlays. Consider other products on the market for fast, heuristic solutions that have already seen broad adoption by users.
How can you create faster feedback loops? Your UX consultants and designers will benefit from being able to work extremely closely with developers. As your product nears launch date being able to quickly sense-check any last-minute solutions, as features potentially change according to budget, time or business constraints, is invaluable, educational, and will keep the project on track. 
Feedback loops mean that everyone involved in digital product delivery can work as a team in its entirety, quickly designing, developing, and testing against business requirements and budget to ensure you deliver the most intelligent solution.
Prototype fast, test, rinse, repeat. The UX design tools available today for rapidly designing and creating prototypes really deserve their own mention. Sketch, InVision, Figma, Adobe XD, and the recently launched Framer X provide us with outrageous capabilities to deliver tangible designs with which every stakeholder can engage, and which help developers deliver work with minimal margin for error. The beauty of these is also that you can run with your designs to create a post-launch backlog that can excite your team, the business, and help create fantastic partnerships across the breadth of your entire team of stakeholders.
UX design is an ongoing process
It's important to remember that, even after you've seemingly found a solution to a user's problem or need, it's far from job done. Your users' needs are continually evolving and so are the needs of the business.
Digital products are organic beasts that UX designers and developers are continually working to enhance and improve.
If you're struggling to achieve this, here's some useful reading on how to make the mindshift to continuous improvement).
So where do we fit into all this? Well here at Inviqa we've been aggressively growing our UX design capabilities starting with the acquisition of London-based UX agency Webcredible.
Together with our Webcredible colleagues, we're now able to offer true end-to-end services across the entire digital product lifecycle, from consultancy and UX design, to solution build and continuous improvement.
As I've hopefully explained in this article, there's no one-size-fits-all approach to UX design.
But the good news is that, whatever your budget and project pressures, and whether you're looking for a full belt-and-braces approach, or a streamlined UX design process, our strategists, designers, and technologists are here to ensure your digital product continues to serve the changing needs of your users.
UX design at Inviqa
If you are struggling to get your project off to a good start, now is the time to step back and let Inviqa look at your challenge from a different perspective.
With the right UX insight, we can get you going on the right path, starting from early stage prototyping and development. 
And if you've got an existing product, thinking of the user experience will definitely help direct and prioritise your digital roadmap.
Together with our colleagues at Webcredible we carry out research with your customers and then design products, services, and ways of working based around their needs. Head here to learn more.
Related reading