Your company's ability to lead the market depends on delivering great digital experiences and products – fast. Get the service right and the customer will choose you.
But that service doesn't have to be a fully-formed solution. Because there's often greater value in fast experimentation and prototypes that enable you to measure and learn quickly.
By testing the smallest element possible, and by learning about customers' responses, you can prioritise or re-prioritise your product development based on empirical evidence, rather than assumptions.
Our consultants provide you with a proven framework and approach for properly testing and exploring ideas before too many resources get used. And if you need help developing your digital prototype, our experienced software developers are on hand to make your vision a reality.
What we do
Design, build, and validate software ideas with rapid prototyping

Provide consultancy and strategy on digital prototyping and digital experiments

Develop prototype mobile apps, websites, and other digital products

Empower teams to build a business case by testing a hypothesis

Allow businesses to continuously improve their digital products and services by test-driving new ideas in a safe and cost-effective way
Why us?
Our consultants have developed digital propositions from the ground-up. We help other businesses to do the same by starting small and thinking big

We provide in-house capability to develop prototypes as working software, visual designs, or even something simpler

We have a proven track record from 10 years' work with organisations from a breadth of industries

We use Agile methodologies such as Lean Kanban to get you to market quickly and efficiently
Our work
From digital roadmap development, to ecommerce consulting, our services help organisations achieve their goals.
What is a digital prototype?
A prototype is a digital simulation or demo of a product that enables you to test assumptions and virtually explore a product before it's built. Digital prototyping can save you time and money by ensuring that product development is based on data from the outset, rather than untested assumptions.
It allows you to:
Test hypotheses and refine ideas

Gain early-stage feedback and buy-in from project stakeholders 

Gather data and validate product requirements

Conduct usability testing

Generate support and investment for digital initiative 
What kind of prototypes does Inviqa design and build?
We've helped businesses of all types to build, measure, and learn about how their proposed digital product or service fares against their business goals and customer expectations. To give a few examples of our prototyping experience, our work has included designing a first-of-its-kind prototype for a new poker product, developing proof-of-concept apps for a facilities management company, and launching an innovative investor relations platform.
How does the process of prototype development work?
Our development process is highly collaborative and will usually start with stakeholder workshops to identify your goals and the hypothesis you're looking to test. Our engagement with you may also start with an audit to explore the best way of testing the hypothesis based on your existing capacity and capabilities.
Our developers use Agile methodologies such as Lean Kanban so that development is fast, efficient, and collaborative, with short cycles of work that generate deliverables and options for your business. Depending on the nature of the project and your objectives, prototypes with fully functioning and tested core algorithms can be delivered in a little as two weeks.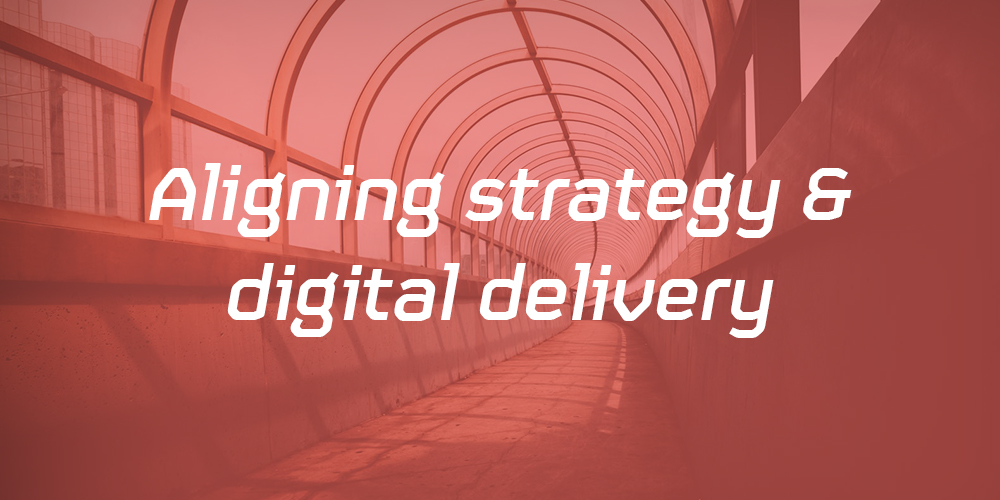 This report casts light on the business structures, practices, and methodologies that create alignment.