7 fan engagement tips from Arsenal F.C.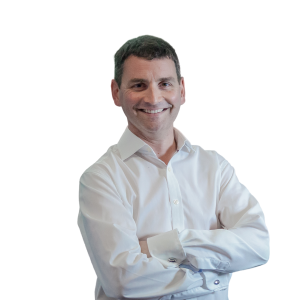 Arsenal Media Group (AMG) manages all aspects of Arsenal's sports media property. Producing the equivalent in video of every James Bond movie ever produced, every month, its content is key to engaging Arsenal fans around the world.
At a fireside chat with Arsenal's senior systems and operations manager I asked John Dollin for his advice on fan engagement. Head here to listen to the podcast, or read on for some key takeaways from the conversation.
1. Harness fan passion  
The emotion and unscripted drama that goes with a game is something that's unique to sport. There's nothing quite like the elation of a win, or the negativity of a bad result, and that's something that sports brands need to take into account. 
Instant gratification is a massive challenge, according to John, but if you need to get something out quickly to capture a great result, that content doesn't always have to be high production. It's more about immediacy.
On the other hand, there's the challenge of a bad result. After a poor club performance, you're still looking to engage the individual fan, even if that fan is not especially enamoured with the brand in that moment. In such cases the tone of your content is important. You should use a tone of respect, and humour can sometimes help. 
Fans can get angry and often take to social media to vent their frustrations, but for a sports organisation that's not appropriate. Instead it's about trying to relate to the fan and harnessing fan passion while promoting positive behaviours.  
2. Take inspiration from outside sport
When it comes to fan engagement, John believes it's important to look to other sports organisations. Lots of sports clubs are talking to each other about this topic, he says, because unlike most industries, we don't compete with each other. US sports organisations such as the NBA are great inspiration too. According to John, UK sports organisations are 'scratching the surface' when it comes to data, whereas the US sports industry is 'driven by stats', so has much to teach us.
But equally it's important to look elsewhere. 'We're looking at all types of brands doing a good job at engagement', says John, citing the likes of fast-fashion brand Boohoo, along with game shows and entertainment shows. 
3. Go where fans are looking for you
Sports fans around the world can choose exactly how, where, and when they follow their teams, and so many are choosing to move away from traditional media.
Speaking to me during the Inviqa fireside chat, John stressed the importance of serving people where they're looking for you as part of a fan-first strategy. With video, for example, many fans will go straight to YouTube to find your content and will want to stay on those platforms. You'll need a strategy to serve fans where they are looking for you, even if those fans are bypassing your main channel.  
As fans take to new touchpoints and platforms, sports organisations can benefit from an API-driven architecture that enables them to reach the biggest-possible audience in the right places, in the right formats. 
4. Give fans a reason to return to your website
A big challenge for Arsenal, according to John, is the role of the website in an age where fans are moving away from brand-owned platforms. 'We need to think about how we best serve fans through our website', says John, something that is very much tied to telling the story of the match.
As Arsenal's primary platform for engaging fans around the globe, Arsenal.com is a source of club information and news, and directs fans to Arsenal's various retail stores. But the site was developed without mobile users in mind and featured a dated system for sharing new content. 
Today, the all-new content hub, developed in Drupal 8 by Inviqa and Phase2, and architected for performance and scale on the Platform.sh cloud, paves the way for improved fan engagement even as fan behaviours continue to change. Arsenal now has the foundations to build upon its live content offering through real-time updates, such as match imagery within the live, minute-by-minute match-day coverage, and fan content from social channels.
5. Invest in CRM for personalised experiences 
Having invested in customer relationship management (CRM) to improve fan relationships, Arsenal is now looking to focus on making fan experiences personalised, geo-targeted, and ever-more relevant. It's about taking the data your fans are willing to share, feeding your CRM system, and using it to help you talk to fans, says John. 
'Fans drive everything we do – not just from a monetary perspective, but in sharing the values of the club', he says. That's why it's important to know which player a fan has affinity with, whether they hangout on YouTube, whether they've ever been to the stadium, and so on.
With this insight it's possible to have more meaningful conversations with both the fan and your partners. 'We can say "we have X fans here who like A and B". It's about trying to get a single view of the fan'. 
6. Personalise by geography
'The behaviour of fans around the world is hugely different' says John. 'That's why geo-targeting is so important'. John gives the example of Arsenal fans in Asia, who tend to show more interest in player personalities, in their shopping habits, and in the cars they drive, for example. 
In the UK, meanwhile, this sort of information tends to be of less interest to fans. Likewise, it's important to be able to deliver different content and sponsorship content based on where the team is at any given time.
7. Build, measure, learn
Key to the success of the new Arsenal.com website, and to Arsenal's wider fan engagement strategy, is vision, according to John: 'Have strong vision of what you're trying to build. You can pivot and change your scope, but your vision should remain constant'. 
John recommends a focus on value, rather than on features. It's far better to get to market quickly and start learning about how fans are engaging with your site than to wait until you have a polished, fully-formed product. The hardest thing, he says, is trying to measure how well the site is doing: 'We have the impact numbers, but site performance fluctuates based on many factors outside our control; what day a game is played, for example, or whether we win or lose'. 
It's about trying to crunch the data to generate and understand the trends, he says, but it's also key to invest in a technology partner that advocates a 'build, measure, learn' approach. Alignment is key to a project's success, so invest quality time in your partner and make sure you are on the same page, John advises. Make sure you continue to talk to fans and test your assumptions.  
The new Arsenal.com was the first Agile project Arsenal has ever taken on, and the focus on small, incremental improvements was key to creating a product that is already having a positive impact on fan engagement. This approach gives Arsenal the flexibility to embrace and act upon shifting fan expectations, growing its audiences and deepening engagement.