Digital strategy considerations for publishers pivoting to paid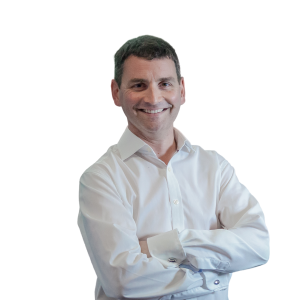 Falling ad revenues have turned the publishing model on its head, and media organisations are exploring new revenue streams as a matter of survival. But the pivot to paid impacts an organisation's overarching digital strategy and cannot be treated as a bolt-on initiative. Here we explore how best to evolve digital publishing products to support new revenue streams.
Innovation as the new norm
Every publisher today is in the process of redefining the business and finding new opportunities to drive revenue. And where the industry is embracing change, it's flourishing. As an example, it's getting tricky to find news publishers that don't already have a successful reader revenue programme (i.e. that don't already get readers to pay for content), or that haven't lowered their meters for free articles.
Many news publishers such as The New York Times now get more revenue from readers than from advertising, and reader revenue has emerged as the right, sustainable business model. More widely publishers are realising that it's better to optimise for engagement rather than reach in today's game of attention (not eyeballs), and quality (not quantity) of reach, and it will be interesting to see wider range of publisher types begin to adopt reader revenue models over the coming years.
More than ever, publishers are trying to incentivise people to come directly to their own domains as publishers turn their back on digital platforms such as Facebook. And they're having some successes; Chartbeat data shows an uptick in direct mobile visits to publishers' sites and apps, versus from social platforms.
A breadth of publishers are achieving success by diversifying into new revenue streams – from reader revenue programmes (spanning subscriptions, memberships, metered access, and more) to events, ecommerce, content marketing, and consulting.
Publishers that are successfully pivoting to paid
Buzzfeed has been making an aggressive push into ecommerce. Following the popularity of its 'Tasty' recipe content, the media company launched a Tasty-branded cookbook and Bluetooth-connected hot plate that syncs with its viral cooking videos. Its product lab has seen the launch of everything from candles and chopping boards, to meme-based T-shirts.
Other publishers are seeing successes with event businesses that play to their primary interest areas and expertise. Shortlist Media, for example, has its three-day 'Stylist Live' event which attracted 20,000 visitors last year.
Over in Germany, weekly newspaper Die Zeit now offers books, career services, conferences, classes, and luxury goods, while in the US, The Wall Street Journal has notable conference and guided tour businesses. Centaur Media, in the words of CEO Andria Vidler, has innovated to become a 'completely new business' that now 'advises, informs, connects, and helps businesses to win'.
The Washington Post, meanwhile, is successfully transforming its audiences into consumers. It's simplified its product offerings with clearer product descriptions and billing options to help readers make more informed purchase decision, and it's striving to move readers down the funnel, with signed-in readers experiencing a faster and simpler checkout. It's also allowing readers to purchase directly from the paywall, with price and payment options clearly visible on the paywall, and is striving to convert readers into subscribers in fewer steps.

Image courtesy of The Washington Post
Why diversification is not a bolt-on digital activity
If you truly understand who consumes your products, why and how, you can present them with tailored offerings of both journalism and other services.
What's clear from the examples these publishers and others are setting is that pivoting to paid doesn't work if you simply try and bolt-on a new revenue model to your digital product.
These publishers are succeeding because they're rethinking customer journeys, usability, and how to identify and serve evolving customer needs through their digital products and services. They're transforming their skills base and organisational culture to find the right tools, approaches, and environments to drive innovation and create alignment across the organisation.
As the lines between publishers and retail brands continue to blur, the publishers that are thriving are those that are thinking and acting like ecommerce companies.
Just like retail brands, publishers need a deep understanding of why and how the business creates value; they need to understand their audiences as individuals in order to convert them into loyal, paying customers.
How publishers can think like ecommerce companies
Thinkers think and doers do. But until the thinkers do and the doers think, progress will be just another word in the already overburdened vocabulary.
For any organisation, achieving your business goals faster requires a seamless blend of thinking and doing. And it's no different for digital publishers looking to drive innovation, pursue new revenue opportunities, and deliver more customer-centric products.
So here's how publishers can think like retail brands, building a digital strategy that's brave, robust, and flexible enough to evolve with the business.
1. Clearly identify the business objectives
Becoming a customer-centric publisher is a shift that doesn't happen overnight, and requires the engagement of stakeholders across the business.
Diversifying revenue beyond advertising can create significant challenges in organisational structure and governance. An obvious example is the potential conflict between those in the business responsible for advertising (which is about getting maximum eyeballs) and those responsible for reader revenue (which involves limiting the number of eyeballs through the likes of paywalls).
Advertising teams serve advertisers, whereas consumer revenue teams serve readers. But without alignment and shared objectives between stakeholders, a digital initiative is easily derailed. As an example, one 'side' might have more access to (or control over) what should be shared resources, such as digital capabilities within the business.
This is where Discovery workshops come into play.
A Discovery with key stakeholders enables a publisher to gain a deep understanding of the project goals, context, risks, and how success will be measured to help prioritise and inform decisions.
A Discovery helps surface the contextual and organisational challenges associated with moving to a publishing model where revenue is coming from diverse places, and it creates the alignment that's key to delivering digital products that satisfy both the customer and business needs.
Publisher Road Transport Media conducted a Discovery run by Inviqa's consultants and technologists designed to ensure the delivery of a lean digital solution capable of meeting clearly-defined business goals.
The process uncovered the true business goals and drivers to be achieved with the new digital solution, rather than a list of product features to be included, and played a vital role in delivering a solution that saw the media organisation secured 43% growth in online revenue.
2. Develop a digital roadmap
It's one thing to know where the business wants to go with digital; it's another to have a coherent plan to get there.
A digital roadmap is a high-level document that outlines what the business wants to achieve, identifying some digital initiatives to help it get there. It needs to be detailed and robust, but flexible enough to be reviewed on a frequent basis and updated where relevant.
Formed of prioritised digital initiatives (assed using the likes of experience mapping and assumptions mapping), the digital roadmap helps a publisher to deliver more meaningful customer experiences and make its business goals a reality. With a digital roadmap in place, a publisher has a constant reference point to keep the digital strategy on track and aligned with the business goals.
How publishers can act like ecommerce companies
With clearly-defined business objectives and a digital roadmap in place, a publisher is primed to act like a retail business. Here are a number of ways in which they can execute on this:
1. Put the customer at the heart of what you do
A media company should not understand itself only as a content company, but also as a service and experience company.
Publishers need to really understand who their readers are and how to provide value to them. This focus on building relationships and growing customer lifetime value is ultimately what will distinguish them from other media organisations. Most publishers still believe they must appeal to everyone and struggle to truly identify their audience. Instead they need to know their niche and focus on what they're doing by understanding what their audiences are thinking and feeling at every point in the user journey.
Methods of customer journey assessment and evaluation, such as customer experience mapping, usability testing, A/B testing, and heuristics evaluation have an important role here in creating frictionless journeys that delight customers.
To give a non-publishing example of how to analyse and evaluate customer journeys, an independent nursing organisation conducted focus groups with its nurses and held experience mapping sessions as part of a detailed Discovery process.
Rather than only considering what the nurses did and the services they required, the workshops explored what the nurses were thinking, hearing, feeling and doing, at every stage of the user journey. The focus was user mindset, rather than age or demographics, and this was key to understanding motivations and surfacing opportunities to improve the customer experience.
Heuristic evaluation, meanwhile, is a testing strategy that's fast, easy, and helps ensure businesses don't lose sight on the basics with their digital proposition. It aims to uncover usability problems by getting a focused group of evaluators to use and assess a digital product using a set of usability principles.
Evaluation is focused on a specific user journey or goal to ensure that the pain points and opportunities surfaced relate to the same area of the digital product. These improvement opportunities are then prioritised based on their ability to deliver tangible business value.
This method was used by jewellery upstart Astrid & Miyu to drive maximum results during Black Friday 2017 including a year-on-year revenue rise of 144%, a 133% increase in transactions, and 5% rise in average order value.
2. Prototype and experiment
To become market leaders publishers need to behave like ecommerce companies, using digital prototyping and small experiments to test, learn, and deliver great digital experiences, rapidly. In particular, digital prototypes can be a great way to get internal buy-in and test hypotheses for higher-risk, or potentially high-cost initiatives.
To return to our independent nursing organisation example, the business wanted to test the hypothesis that making it easier for nurses to find and book shifts was key to delivering a better customer experience.
To put this hypothesis to the test, the organisation worked with Inviqa to develop a simple proof-of-concept app that enabled nurses to book shifts from their mobiles. By testing this with a focus group of nurses, the organisation was able to test an idea, observe real user behaviours, and gather insight to inform further development, rather than having to base that development on assumptions.
3. Continuously improve with data
The leaner and more agile you are, the more you can get stuff in front of customers fast, get feedback quickly and learn what really works and drives benefit for them.
With technology changing faster than media organisations, it's easy to lose relevance. That's why publishers need to continually improve and evolve their digital products and services. This is critical to ensure they continue serving their audiences' needs and remain profitable, customer-orientated businesses.
Key to this is to take an iterative and data-led approach to designing and building digital products in modular and flexible way. Ecommerce pioneer ASOS is a great example of the value of this 'build, measure, learn' approach to technology. One of its latest manifestations of this is its visual search tool, which lets consumers search thousands of products using just a photo.
 
To keep pace, the fashion pure-play regularly hosts hackathons, partners with tech startups, and uses customer insight and test groups to continually refine the customer experience.
Growing the customer lifetime value
Disruption has been industry-wide and it's been a painful process, but with challenge comes opportunity. It's brought out what's best about our industry; we've shown entrepreneurial strength and we've redefined what it means to be a media entity.
Publishers need to continue to be change-makers and innovators as they strive to transform their audiences into customers. Commerce isn't an easy flip of a switch, but rather than focusing on selling products, a publisher's job today is to listen to and collaborate with customers on solutions that create value and grow the lifetime value of those customers.
The industry has much to learn from the world of retail, but the move towards thinking and acting like an ecommerce business is one that doesn't always happen overnight and requires a digital culture that encourages innovation and failing fast.
As Centaur's Andria Vidler puts it, publishers need to ask themselves whether they're genuinely innovating or 'just tweaking around the edges', because their survival depends on their ability to effect meaningful business change as their audiences change around them.