Innovation in customer loyalty programmes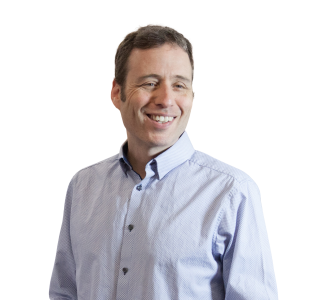 With increasing recognition by big business that nurturing customer loyalty needs to be a priority, there has been a big increase in investment in this area. The customer ecosystem, which includes loyalty management, CRM and customer engagement, is valued at $325 billion and as a result there has been an explosion in the different types of rewards, incentives, and customer loyalty programmes being introduced into the marketplace. This growth is set to continue throughout the year and we have identified some of the most exciting developments for you.
Gamification
Gamification is aimed at rewarding and reinforcing specific behaviours and actions through fun and competitive games. It has proved to be an incredibly effective tool for increasing engagement and interest in a product – and this applies across industries. One of the most fruitful areas for applying the techniques of gamification is in customer loyalty, where the process of progressing through levels and receiving rewards drives continual positive feedback with the audience. It is useful to note that companies using gamification techniques see a 47% rise in engagement, whilst 66% of customers admit that having the ability to actively earn rewards changes their spending habits. Moreover, a survey conducted by Colloquy revealed that 27% of millennials said they would stay in a loyalty initiative if it featured a game or a social aspect.
There are many companies that have already adopted gamification in their reward programmes and more businesses will follow their lead in 2021. A great example is Microsoft rewards where you can earn Microsoft products, subscriptions, and exclusive prizes by completing quizzes, polls, using Bing as your search engine, and even through playing XBox!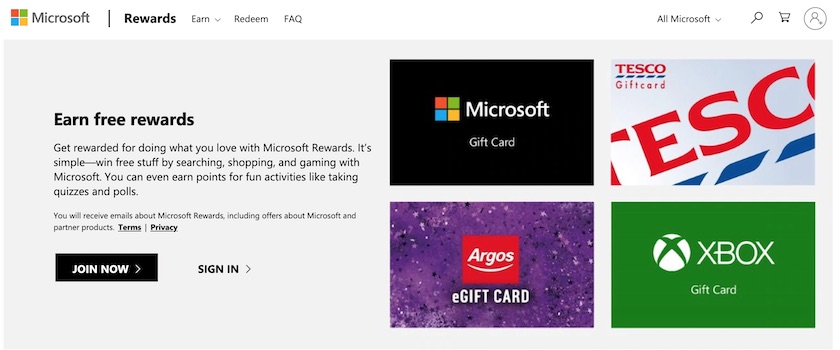 Inviqa's collaboration with LNER involved exploring gamification techniques in order to improve their customer loyalty proposition. Find out more about the project here.
Evolution of content
The content used in loyalty programmes is evolving at a rapid pace. Where traditional loyalty initiatives would be satisfied with publishing a basic call to action and a points scheme, we now see more creativity and improvement in the field.
This video from Reebok to advertise and spread the word of their loyalty proposition, 'Reebok UNLOCKED', is a great example of content with high production value. This traditionally would have been reserved for advertisements that pushed their products directly. Additionally, social media posts and user generated content are a massive driver in this area. Companies are incentivising members of their loyalty programmes to share their positive experiences: Tarte Cosmetics have created a loyalty scheme called 'Team Tarte' with the catchy line 'join the team and prepare to redeem', allowing their brand advocates to earn points for spreading the word to their family and friends.
AI & machine learning
Artificial intelligence and machine learning continues to revolutionise every aspect of how we purchase goods and services. In terms of customer loyalty, there are significant benefits for companies that find a way to leverage this technology to enhance and refine their reward programmes. Loyalty programmes are based on repeated engagement with the member which should lead to more and more data. A one-time purchase or interaction does not provide this level of insight. AI technology integrates well with customer loyalty programmes because the more data it has, the better it will function and provide real value. It can be used to better understand each individual customer and build a personalised profile that will better serve their needs and communicate more effectively with them.
Designer Shoe Warehouse (DSW) enhanced their loyalty programme through the use of 'Marketing Evolution', a marketing and analytics software solution that uses cutting-edge AI at its core. They wanted to re-engage users who had signed up to their loyalty programmes but had retreated in terms of engagement and activity. This software allowed them to confidently launch an email campaign that gave personalised information to loyal members on the deals they were eligible to get and illustrate their personal history of interacting with DSW. The campaign proved to be a resounding success.
Buy now, pay later
The 'buy now, pay later' model has been gaining traction and can be seen as a form of loyalty programme for the payment provider. The product seller is using the payment providers' loyal customer base as a way to extend their reach into an audience that prefers to pay in instalments. Furthermore, the notion that you can receive products using credit and then pay for them after a set period of time or in instalments requires an ongoing, long-term relationship between the consumer, the provider, and the product owner.
Klarna, the global payment provider and shopping service is the market leader in this area and the first 'buy now, pay later' service to launch their own loyalty scheme called 'Vibe', whereby consumers using the Klarna app can earn one Vibe point for every dollar they spend. These in turn can be converted to get rewards, such as gift cards from their loyalty coalition partners Uber and Sephora.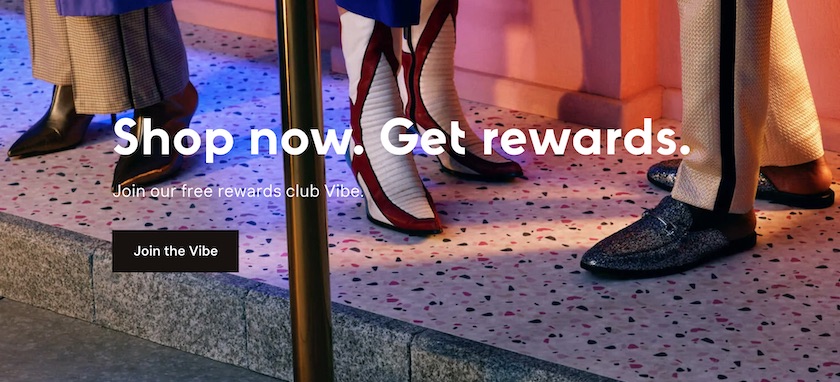 Types of reward
This year will see further innovation and experimentation in the types of rewards loyal customers are eligible to receive as companies continue to diversify from traditional reward points and vouchers. We will witness more businesses attempting to use their customer loyalty programmes to demonstrate their brand values. In this insightful report from Yotpo, respondents were asked 'are you more inclined to be loyal to a brand whose values align with yours?' and 82% said yes! Giving consumers the chance to give charitable donations has always been seen as worthwhile to companies building out their loyalty programmes. For instance, The Body Shop allows you to donate your rewards to a charity fighting youth homelessness.
It is interesting to note however that there is a difference between what customers say they want to do with their rewards and what they actually end up doing with them. Vodafone let their loyal customers donate reward points to a charity of their choice through the 'For Good Causes' platform but that platform has recently folded as a result of lack of customer demand. These philanthropic initiatives are still likely to continue because they are hugely beneficial from a PR and brand values perspective, but a question over their financial viability remains; it will take creative thinking and innovative CX to deliver on both fronts.
Managing the multifaceted goals of a customer loyalty programme is a real challenge; it demands that you weigh up a number of divergent factors and define what success looks like for you. Iain Pringle, Managing Partner at New World Loyalty, has spoken to the need for businesses to think strategically and adapt their offering to reflect the specific needs of their brand:
As technology has become more flexible and easier to implement, even the smallest brands can now implement loyalty strategies that reflect who they are and how they can best service the particular needs of their customers. The tricky question now is not about how you implement a loyalty programme, it is how can you implement a loyalty strategy which fits the particular needs of your brand and ensure that it works strategically, practically and financially.
Data privacy & security
There are two distinctive aspects to data privacy and customer loyalty programmes worth highlighting. Firstly, governments and institutions are introducing more legislation to clamp down on the gathering of data on unassuming users through third-party cookies. Loyalty programmes represent a way for businesses to engage in this practice in a less surreptitious but also more effective way. If a consumer proactively wants to be part of a loyalty initiative then businesses can set out a more convincing case that gathering data in this regard is being done for a good reason. 2021 will be the year that data turns loyal.
Secondly, there will be a greater effort to ensure that the data gathered within loyalty programmes is secure. Businesses are keenly aware of the hugely damaging effects data breaches can have on PR and brand value. Because the data in loyalty programmes is hugely lucrative, they can be particularly vulnerable to attack from cybercriminals. There will be more focus on ensuring customer loyalty programmes are meeting regulations and truly secure, providing the participant and programme owner with greater peace of mind.
B2B
Traditionally, loyalty programmes have been for the B2C business community, but we are now seeing more interest from the B2B enterprise sector as they recognise the sizeable benefits on offer. For instance, Bain & Company have demonstrated that loyalty leaders in B2B grow at 4-8 percentage points above their market's annual growth. Because of the different business models and customers, the rewards offered in a B2B loyalty programme have to be different. There is more focus on tiered incentives, providing access to strategic partners and industry related events. Interestingly, this is an area where personalisation strategies have massive room for growth as well. The customers they are trying to retain represent a lot more in lifetime value and revenue than in B2C, meaning stakeholders are willing to spend more time and resources creating a reward proposition that will be attractive to specific clients. An example of a hugely successful loyalty proposition in this space is the IBM VIP rewards program which also uses gamification techniques to its advantage. This online advocate engagement programme allows IBM clients and business partners to complete challenges like taking surveys, writing blogs, coding, providing product feedback and other fun activities. The client can earn reward points as a result and then convert them into gift cards, time with IBM experts and much more.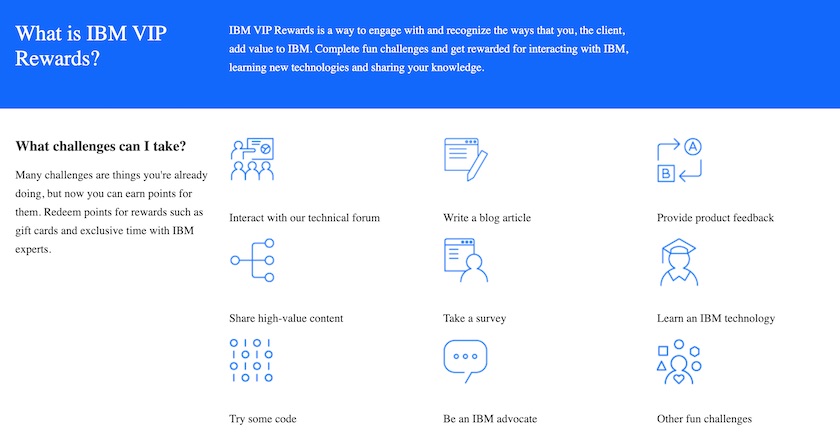 Sharing benefits and rewards
We have witnessed growth in shared subscription services from Netflix and Deliveroo who now offer family accounts, but what about loyalty programmes? There is development in this area as well, particularly in the hotel and travel industry, where you are able to share and pool points with people you are close to. This is a great way to drive engagement and multiply the number of customers interacting with your brand. Great examples of this are Hyatt and Marriott hotels where you are able to transfer the points you earn from stays to other people (specific to the rules of each customer loyalty programme) by filling out a points transfer request form. 
Conclusion
Improvements and innovations will be seen in customer loyalty programmes throughout this year as companies look to exploit their benefits. Gamification techniques are set to become commonplace, AI and machine learning will be leveraged to refine and improve propositions, and new payment models like 'buy now, pay later' will be integrated. The B2B community will increasingly utilise customer loyalty programmes whilst the content published in this space will improve alongside increasingly diversified types of reward, including sharing propositions. As data privacy becomes an increasingly contentious topic, loyalty programmes will be of greater importance to businesses as a way to extract data in a less insidious way and they will also work harder to ensure the data in these loyalty programmes is insulated from breaches and cyberattacks. Those companies that recognise these developments and are able to build best-in-class CX within these types of loyalty initiatives will gain more brand advocates and be the winners in the months and years ahead.
If you want to learn more about customer loyalty then check out the other blogs in this mini-series:
You can also register your interest for our next CXcon and get insight into the latest exciting areas in digital customer experience like customer loyalty and experience design.