When Magento 2 was released late last year it was met with praise for being a big improvement of the first version of the platform.
Many new businesses have been drawn to the platform, which is great news for the Magento eco-system. But the release has left many Magento 1 users wondering if they should maintain their current platform for as long as possible, or move to the newer, feature-rich version.
 
There are strong arguments for and against moving, which I'll explore below, along with some advice on how to come to a decision and what to consider when undertaking such a project.
Moving to Magento 2
If you're already using Magento 1, it's not advisable to spend time and budget on upgrading to a later version of Magento 1 now that Magento 2 is available. This is particularly true if there are a lot of versions in between the one you're running and the one you would upgrade to (the bigger the jump, the greater the risk).
 
Given there's a limited period of time for which Magento 1 will be supported with critical updates, and no new features have been added since the release of Magento 2, the ideal option is to move to Magento 2. While this may cost more in the short term, those using the platform will have to make this move in the next 18-24 months anyway, as Magento is not supporting Magento EE 1.X past 2018.
 
When making the move from Magento 1 to Magento 2 it's probably better not to view it as an upgrade, but rather as a re-platforming project. That's because, unlike going from 1.13 to1.14, for example, there's no direct upgrade path. Of course, much of the functionality remains, but there are many new features and a redesigned admin panel.
Magento 2 pros and cons
There are many benefits to moving to the brand-new Magento 2 ecommerce platform:
Improved performance 
New backend admin panel, boasting better user experience (UX) for admin users
Fully responsive and touch friendly for superior UX
More native features; fewer extensions required
Future-proofing; Magento 1 only critically supported until 2018
Easier and less costly to maintain since it's newer
Easier and more cost effective to add functionality
Better native frontend 
Regular releases of new versions means new functionality
Different versions – licensed, platform-as-a-service solution
Enhanced B2B functionality available
 
But there are also factors that might make you postpone your move to Magento 2:
It's a more expensive project than a direct 1.X version upgrade
It's still a relatively new product, with fewer available extensions and developers
It will take longer than a direct 1.X upgrade as it's essentially a new site build on Magento 2 
It's a learning curve for admin users
Benefitting from Magento 1   
If you've recently invested a lot in upgrading / moving to a later version of Magento 1, from a commercial perspective you should probably look to get as much use out of the platform as possible, before committing time and budget to a large Magento 2 project.
 
At some stage in the next 18-24 months, it's highly advisable that all Magento 1 users move to Magento 2 due to the end of all support from Magento in the next couple of years. This move on Magento's part means there are potentially security vulnerabilities with Magento 1 on the horizon. Until the cutoff though, there are many reasons why you might chose to maintain your Magento 1 platform.
Magento 1 pros and cons 
Here are some of the reasons you may opt to maintain your Magento 1 platform: 
In the short term, it's faster and easier to remain on Magento 1
It's cheaper than moving to Magento 2 (although investment in Magento 2 will become unavoidable)
There are currently more extensions available on Magento 1
Same backend admin panel so no learning to be done for admin users
1.9 offers good performance and stability compared to earlier community edition (CE) versions
And here are the downsides: 
It's only supported until 2018. There are no critical security patches after this time
No new feature development at all since early 2016
More costly to maintain and enhance in the future
Magento 2 upgrade is inevitable in the next couple of years so money spent on Magento 1 between now and then may be better spent on upgrading to Magento 2 to avoid duplicate effort
While more extensions are currently available, developers will now be focused on Magento 2 extensions, not upgrading or creating Magento 1 extensions
Development agencies and partners will move their focus to Magento 2 rather than Magento 1
Upgrade considerations  
Four things define the complexity of any upgrade:
Core differences between upgrade versions,
Custom code compatibility with new version (if core files are overwritten the effort will be greater),
The number of extensions and their compatibility, and
The complexity of integrations.
However, no two upgrades are the same, and the more investigation work carried out beforehand, the more accurate the timelines and estimates will be.
Quality assurance (QA) testing time must also be factored in to ensure all main user journeys (customers and admin users) are not negatively impacted by upgrade work.
 
An upgrade project, be it Magento 1 or Magento 2, is a good opportunity to strip out any obsolete code, unused extensions, and redundant functionality.
 
It's also a great time to review which bits of functionality are actually needed. Chances are you have some functionality that isn't used enough to justify spending budget on upgrading extensions, or carrying out work to ensure compatibility. The more that can be dropped, the less there might be to upgrade, which means a lower cost. 
So how do I decide?
We would always recommend that a discovery should take place before any major decisions are made.
 
A short 'discovery' period, where you asses the requirements of the project – i.e. why the upgrade is needed, the current pain points are, how they can be solved, the required functionality, the effort and estimated budget requirements, and so on.
 
Ultimately everyone needs to clearly agree on the goals of the project, the best approach, and the requirements for succeeding with the project.
 
Once you know these things, you can then decide how best to proceed. Most importantly, you can estimate the project as accurately as possible and work out a reasonable budget.
 
If the decision is made to move from Magento 1 to Magento 2, then the project will be different to a standard upgrade project. As mentioned, it will likely be closer to a re-platforming project than an upgrade.
A few things to remember are that Magento will stop supporting Magento 1 in the near future, there have been no new features deployed since earlier this year, and the community is already shifting its attention away from Magento 1 to Magento 2.
All these factors mean it's almost impossible to avoid an eventual move to Magento 2.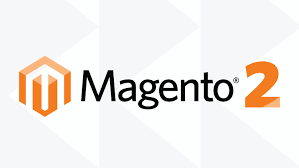 Related reading